This year, while the country was locked down, it has been truly marvellous to see how many people have been eager to boost each other's morale by recognising their achievements and nominating them for a Soldiering On Award! We were delighted to receive a record number of nominations!
To ensure each nomination is judged fairly and with due diligence, our stringent judging process is completed by two separate panels: the Category Award Judges, followed by an Independent Judging Panel. You can find out more about the Soldiering On Awards Judging Process here. 
2021 Independent Judging Panel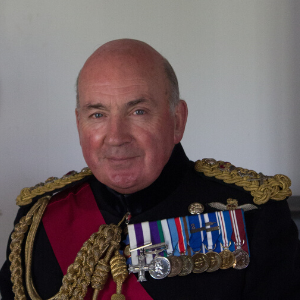 General the Lord Dannatt GCB CBE MC DL
Co-chair of Judges, Soldiering On Awards
Richard Dannatt was a soldier for forty years, concluding his military career as Chief of the General Staff – the professional head of the British Army. Since retiring from active duty in 2009, he was Constable of the Tower of London until July 2016 and, in 2011, he became an independent member of the House of Lords. He is a Deputy Lieutenant for both Greater London and Norfolk.
Lord Dannatt is a frequent commentator on defence and security issues in the media, and he is also on several boards in the private and charitable sectors. He holds a number of other appointments including President of Help for Heroes, and is a Trustee of the Normandy Memorial Trust, which is putting a national memorial in Normandy to mark the 75th anniversary of D Day.
He published his autobiography: "Leading from the Front" in 2010, with a second book: "Boots on the Ground – Britain and her Army since 1945" in October 2016.
Debra Allcock-Tyler
CEO of The Directory of Social Change
Debra is Soldiering On Awards Co-chair of Judges a position she shares with Lord Dannatt.  She has been the Chief Executive of the Directory of Social Change (DSC) since 2001. DSC exists to support charities to serve their communities and their causes and reaches around 15,000 charities a year through its work. She is a Trustee of In-Kind Direct, a Trustee of the Berkshire Community Foundation,  an AAF (Africa Advocacy Foundation) Ambassador for Women and Girls at risk of, or affected by, FGM and other harmful practices and, until very recently, was the Vice Chair of Governors of White Knights Primary School. She was the founder Chair of the Small Charities Coalition. She was a member of the Charity Commission's SORP Committee for 7 years.
Debra is particularly proud of her 15 years as a voluntary Trade Union Officer and the year she spent working with Youth at Risk. She is a mentor to a number of CEOs and Chairs of Trustee Boards. Debra is a renowned authority in the field of leadership and governance in civil society, and an internationally published author.
Anne-Marie Piper
Senior Partner Farrer & Co
Anne-Marie Piper is recognised as a leading expert in charity law. She has built a formidable reputation for her work on complex mergers and regulatory cases, as well as playing a defining role in establishing charity law as a specialist legal discipline. She combines her client practice with the role of Senior Partner at Farrer & Co.
Charlie Wallace
Scottish Veterans Commissioner
Colonel Charles (Charlie) Wallace is currently Scottish Veterans Commissioner after 35 years' service in the Army. His last appointment was Deputy Commander of 51st Infantry Brigade and HQ Scotland. He has seen active service in Iraq and Afghanistan, with the UN in Bosnia, Serbia and Croatia and Northern Ireland during Operation Banner. He also served in Brunei, Hong Kong, Nepal, the Falkland Islands, Northern Europe, USA, Canada and India. Charlie was the chief planner in HQ Multi-National Division in Basra and held the same role for a year in HQ Regional Command Helmand Province for which he was awarded the US Bronze Star.
Deeply committed to addressing the challenges that individuals and their families face after military service, he aims to help the Scottish Government recognise the impressive talent of veterans and showcase it to those who may not understand or be aware.
David Richmond CBE
Independent Veterans Advisor and Vice Chair of the Veterans Advisory Board
David Richmond spent 26 years as an infantry officer and was medically discharged after being seriously wounded in Afghanistan while Commanding Officer of 5 SCOTS. He joined Help for Heroes as their first Recovery Director in 2012 and created their recovery services from scratch. Leaving Help for Heroes in 2017 he started his own consultancy, which he left when he was invited to become the first and interim Director of the Office for Veterans Affairs in the Cabinet Office. He left the OVA in April 2021 and is now the Government's first Independent Veterans Advisor and Vice Chair of the Veterans Advisory Board.
"It's a privilege to be involved in the Soldiering On Awards which celebrates the fantastic work done by individuals and organisations big and small in support of the Armed Forces Community across the country every day."
Deana Rouse MBE
Director and Chief Operating Officer, Government Security Function. Cabinet Office
Deana is currently the Chief Operating Officer of the Government Security Function in the Cabinet Office, responsible for delivering an effective cross-Government security function to protect Government assets and people. Deana previously spent twenty years in the Ministry of Defence working in a variety of roles, including with the Royal Navy, leading the Civilian HR and Secretariat teams, with the Royal Air Force as Head HR Business Partner, as Chief of Staff to the MOD Permanent Secretary and at the Permanent Joint Headquarters during Operation TELIC 1, the military operation in Iraq, for which Deana was awarded the MBE.  
Cdr Debra Whittingham RN
Deputy Governor, HM Tower of London Historic Royal Palaces
Commander Whittingham joined the WRNS in 1981 and was commissioned in 1986. She has held a variety of appointments, including Assistant Naval Liaison Officer, London; RN Targeting Intelligence Cell; exchange with the US Navy at the Office of Naval Intelligence; Assistant Staff Officer Operations to Flag Officer Sea Training; Training Officer at RMA Sandhurst; and Staff Officer for Higher Command and Staff Course at Defence Academy,  
Cdr Whittingham was appointed Commandant of the Equality and Diversity Training Centre in 2008, before retiring in 2012 to undertake the position of Director of Operations at the Confederation of Service Charities. She is currently the Deputy Governor, Head of Operations and Security at HM Tower of London.  
"I feel extremely privileged to be asked to be a judge of these Awards, that have grown from strength to strength since Wing Commander Tal Lambert first introduced them to me in 2012."
Diane Côté
Former Group Chief Risk Officer. London Stock Exchange Group
Diane Côté was appointed Chief Risk Officer and joined the Executive Team on 1 June 2013. She was previously Aviva Plc's Chief Finance Operations Officer. Previous to this, Diane held the position of Aviva's Chief Audit Officer. Diane has many years' experience holding senior positions within Aviva and other leading organisations, including Standard Life Assurance. In addition, she is a Non-Executive Director at Societe Generale Group. 
"LSEG is proud to support the X-Forces Soldiering On Awards, recognising the outstanding achievements of inspirational current and former members of the Armed Forces."
Warrant Officer Class One Gavin Paton
Army Sergent Major
WO1 Paton was born in March 1979 in Cornwall and joined the British Army in late 1997 as a Light Infantryman.  He has operated in Northern Ireland, Kosovo, Sierra Leone, Iraq and Afghanistan.
Paton has served at the Infantry Training Center as a Corporal Instructor and as a Platoon Serjeant, was a Detachment Commander in the Anti Tank Platoon and successfully competed both the Section Commanders and Platoon Serjeants Battle Courses in Brecon.  Later in his career, Paton was selected to be a Colour Serjeant Instructor at the Royal Military Academy Sandhurst and returned again a few years later as a Company Serjeant Major.
After being the Regimental Serjeant Major of the 3rd Battalion, the Rifles, Paton was selected to attend the United States Command Sergeant Major Academy in Texas, USA, the first British Soldier since 1989.  On return, he commissioned into the Rifles, was selected to be the first Field Army Sergeant Major and in Novemeber 2018 Paton was appointed as the second Sergeant Major of the Army.
WO1 Paton is supported by his wife of 20 years, Jessica and their son Eli (12) who is at prep school.  Paton enjoys cycling, rugby, boxing and running.
Clare Crookenden
Grants Manager. Forces in Mind Trust
Before joining Forces in Mind Trust as Grants Manager in March 2018, Clare worked for the charities Business in the Community and latterly The Prince's Countryside Fund.
Whilst at Business in the Community she supported the development of the Prince's Rural Action Programme before going on to the role of Grant and Events Manager at The Prince's Countryside Fund. At the Fund she managed an annual £1.2m grant programme which provided support to projects that aimed to sustain rural communities, improve the prospects of viability for farm and rural businesses, and support aid delivery in an emergency and build resilience.
"We are delighted once again to be sponsoring the Working Together award.  It's a wonderful opportunity to celebrate the collaboration which we know takes place across our sector at many levels, and to encourage others to follow in the footsteps of our previous winners and finalists."
Craig Beaumont, FRSA
Chief of External Affairs. Federation of Small Businesses
Craig is FSB's senior staffer who leads the organisation's policy, public affairs, international and media & comms teams that in the last year have secured COVID19 small business support from Government through flagship schemes, including the self-employment income support scheme in the first place, and then expanding it to those newly self-employed, many of which will be service leavers
Craig looks after the FSB/X-Forces partnership agreement that works so well – and led to the change in April 2021 where small employers will received 100% employer national insurance relief if they take on a veteran. Craig was awarded the Francesca Kemp award in 2019 for contribution to the UK small business community, and features in the OUTstanding LGBT+ business leaders list of role models for 2020/21.
Before FSB, Craig worked on Prime Minister's Questions at 10 Downing Street, and for Seb Coe at the London 2012 Organising Committee of the Olympic/ Paralympic Games (including on 'Tickets For Troops').
"Service leavers make natural entrepreneurs, but often don't realise it!  SOA shines a spotlight on those whose talent and skills create brilliant business ideas that change the world, crucially inspiring others to follow."
Daniel Elser
Assistant Director. The Royal British Legion
Daniel is responsible for grant giving and social policy at the Royal British Legion, where he has worked for the last seven years. He sits on the Legion's Campaigns and Research groups. Daniel has previously advised on funding initiatives including BBC Children in Need, Comic Relief and the LIBOR Veterans Accommodation Fund. He is particularly interested in social enterprise, youth engagement and community leadership.
"The SOA programme is an excellent opportunity for the public to learn about the inspirational and innovative work undertaken by our Armed Forces community."
David Smith
Owner, CrossFit Spitfire. Soldiering On Award Winner, 2018
David is the Owner and Head Coach of CrossFit Spitfire based in Norwich.  Having established his startup business in 2016 with the assistance of X-Forces Enterprise and funding provided by the Start Up Loans company, the business has grown rapidly and seen phenomenal success both within this local community and as a brand across the UK and European fitness community.
David served as a Commissioned Officer in the Royal Air Force, serving across the UK and abroad, including Afghanistan in support of Operation Herrick in 2005-2006.  He received the 'Directors' Special Award' at the Soldiering On Awards 2018 for the success of Spitfire and mentoring support to the Veteran Community, business start ups, planning, digital marketing and consultancy.  David is also the East Anglian X-Forces Ambassador, supporting the Veteran community through the X-Forces network.
"Judging the SOA is a huge privilege, it's also one of the hardest things to do!  There are so many amazing, inspirational and deserved nominees it makes it almost impossible, but I wouldn't have it any other way!"
WO1 (Comd SM) Dean Morgan
Home Command and Standing Joint Command (UK)
Dean Morgan joined the Army in October 1995 aged 16, on completion of training he joined the 1st Bn Welsh Guards in Wellington Barracks. Dean assumed the role of RSM of 1st Bn Welsh Guards in April 2017, during which he deployed as part of the MN Kabul Protection Unit on Op TORAL 6. On completion of being RSM 1WG, he was selected to be the third British student to attend the United States Army Sergeants Major Academy (USASMA). Whilst studying at USASMA, he was awarded a BA in leadership and workforce development from the United States Command and General Staff College. On graduation, Dean was appointed as the Comd SM, Home Command and Standing Joint Command (UK).
"It is an absolute honour and privilege to be able to see first-hand the great work of our people, who continue to thrive in the current extremely challenging world"
Douglas Badham
Partner, Curzon Consulting
Doug has over 20 years' international business consulting experience across the Financial Services, Communications & Technology, and Healthcare industries.  His expertise includes business strategy development, transformation design and delivery, operating model, sales growth, and customer experience optimisation.  He leads Curzon Consulting's Financial Services practice, supporting banking, insurance and wealth management clients at a time of enormous disruption and change in the sector.  Curzon is an award-winning strategy and transformation consulting firm, and Doug and the team have partnered with X-Forces on a pro bono basis since 2017 in an ongoing advisory role to help steer and optimise their organisational growth.   
"I am an ardent supporter – for ten years these awards have shone a light on inspirational stories of immense challenges overcome, and stunning personal and business achievements."
Gillian Russell
Senior Program Manager Worldwide Global Military Affairs – Amazon
Gillian Russell is the Senior Program Manager – Worldwide in the Global Military Affairs team at Amazon. Previously, she served in the Royal Navy for 18 years as a Logistics Officer and is a Military Spouse. She served both at sea and ashore during her time in the military and was deployed to Afghanistan as part of Op Herrick in 2009. Following her naval career she lived for 3 years in the USA and worked for US Veteran non-profit Hiring Our Heroes.
In her current role at Amazon she is responsible for developing military talent acquisition programs, in conjunction with external career transition organisations, to attract military veterans, reservists and military spouses to Amazon worldwide. She also is responsible for policy change in areas that effect the global military population at Amazon, such as Military Self-ID and Leave of Absence for Military Service and is the first point of contact for Community Engagement efforts that have a global impact. An award winning and passionate advocate of ex-Military personnel and the skills they bring to any business, she regularly presents to various organisations, promoting the benefits that hiring from the military community can realise.

"I am delighted, and a little daunted, at being asked to be a judge of the Soldiering On Awards. The contribution that members of the Armed Forces community make to UK society is immense, but often unseen; these awards allow their impact to be publicly celebrated."
Graham is currently the head of National Security and Defence business at Cisco Systems. Graham has spent the last 25 years working in the defence industry in various roles. These roles included serving ten years in the Royal Air Force as an Electronics engineer serving overseas on several occasions, working as a consultant at various defence contractors and previous having had his own small business specializing in Wireless and consulting employing a small team of three ex forces members,  before joining Cisco full time in 2010. Graham is passionate about actively supporting the defence industry having supported it since 18 years of age.
"I am deeply honoured to be a part of this process, it is inspirational to see such amazing submissions and hearing the stories shared provides a learning opportunity for everyone. Everyone submissions is a winner and they should all feel pride in the achievements"
Helen Helliwell
Director, Armed Forces People Policy. Ministry of Defence
Helen is the Director for Armed Forces People Policy in the Ministry of Defence. The portfolio's aim is to attract, retain and then transition well members of the Armed Forces by providing a modern offer across accommodation; remuneration; modern terms and conditions of service; health, wellbeing and welfare; the Service Justice system and implementation of the Armed Forces Covenant across serving people, their families and Veterans.  
Helen is also the Chair of the Armed Forces Covenant Trust Fund which receives £10m of funding each year to support our Armed Forces Community. 
"It is inspiring to be involved and see the many ways that serving and former serving members of the Armed Forces, and their families, make such significant contributions to wider society."
Julie Baker
Head of Enterprise and Community Finance, NatWest
Julie Baker is Head of Enterprise and Community Finance at NatWest with a 30+ year career in the world of banking, covering leadership roles and was 'Highly Commended' at last year's Women in Finance awards for the program she oversees at NatWest supporting female entrepreneurs.
Julie has been heavily involved in the Rose Review, tackling barriers to female entrepreneurship, and is also responsible for leading the ongoing delivery of new and better ways to support enterprise within the NatWest SME customer base across the UK. She acts as an Enterprise ambassador, enhancing the profile of NatWest as the "go to" Bank for diverse business segments through high visibility across external influencing forums, the media and Government – an inspirational role model who is passionate about helping others succeed.
"NatWest is honoured to be supporting the 2021 Soldering On Awards in recognising the outstanding and inspirational achievements of the UK Armed Forces Community."
Karen Porter
Head of Communications and Engagement, Landmarc Support Services
Karen is Head of Communications and Engagement at Landmarc Support Services, one of the founding corporate partners of X-Forces Enterprise (XFE), and has been a business captain with XFE since 2018. An avid supporter of the XFE community, Karen has supported numerous networking events and more recently been active in promoting the benefits of bringing veteran-owned businesses into the company's supply chain. Landmarc has been working as a dedicated partner to the Ministry of Defence for nearly two decades, providing a range of specialist support services that enable our Armed Forces to live, work and train on the UK Defence Training Estate. Over a quarter of its employees are veterans, reservists or their families, instilling a sense of pride and passion in the company's role in enabling our Armed Forces to deploy on frontline operations and return home safely.
"Having been involved with the SoldieringOn Awards for a number of years now, it's a real privilege to join the judging panel this year. Landmarc's responsibility as a partner to the Armed Forces extends across all our activities, so this opportunity to help champion the successes of our wider military communities is hugely inspiring and rewarding."
Karen Tracey
Director, Dunelm Business Consultants
Karen Tracey, WRAF Veteran and founder of Dunelm Business Consultants, is the X-Forces Enterprise Ambassador for the West Midlands. Her business offers diverse coaching and leadership training, specifically designed to develop high growth businesses, with a specialism in leadership development for CEOs, Directors and senior Executives who are focusing on developing their personal leadership brand and capability. Karen is also Chair of the Birmingham UK Chapter for the Women Presidents' Organisation (WPO), a peer learning network for women owned multimillion-dollar companies.
In 2017, Karen was awarded the Adrienne Hall Award for Breaking Down Barriers from the WPO, she is the Honorary Consul to Latvia for the West Midlands and a business board member of the Women in Enterprise All Party Parliamentary group.
"The Soldiering On Awards is an amazing platform to showcase the bravery and achievements of Veterans. This is something we should continue to do in order to support those who have served their country in so many ways."
Katja Hall
Director of Corporate Affairs, Capita
Katja is responsible for both Capita's internal and external communications, public affairs and responsible business. She was previously Group Head of External Affairs at HSBC where she was responsible for external communications, public affairs and sustainability. Prior to joining HSBC, Katja was Deputy Director-General at the Confederation of British Industry (CBI) and led CBI's policy development and advocacy work in the UK and internationally. She led campaigns on skills and education, public service reform, trust in business and diversity.
Laura Blair
Employment Director, The Officer's Association
Laura is a graduate of the Royal Military Academy Sandhurst and served for 12 years in various roles including Head of Recruitment Operations and Head of HR Strategy & Operations (16 Air Assault Brigade). Since leaving the Army as a Major in 2012, Laura continued to contribute to the military community as COO for The Forces Employment Charity (RFEA).
She has a passion for education, development, diversity and inclusion. Laura has operated as Head of Client Management for the global learning company Maynard Leigh. She is also a qualified teacher, becoming Director of Learning and Assistant Principal at Coopers School Chislehurst. 
Laura's varied career in the military, corporate, education and third sector gives her a unique perspective on the challenges and opportunities facing fellow officers as they transition from military to civilian employment. She is delighted to be back in the military charity sector as Employment Director, The Officer's Association.
Lisa Marr
Veterans' Employment Transition Support, Barclays
Lisa Marr is employed by Barclays to run the Veterans' Employment Transition Support Programme. It's the largest Veterans programme in the country; working with over 5,000 veterans, 170+ corporate partners and over a 1,000 mentors.
Serving 18 years in both the British Army and NZDF with transport units, training establishments, staff appointments and finally Squadron Command. During her career in the Army, she deployed on operations in Bosnia, Kosovo and Iraq.
Before finally leaving the uniform behind she served a further 5 years in an Employer Engagement role leaving to take on her current role in April 2019. In 2020 Lisa's work with the military community was recognised winning one of the 'We Are the City' Rising Star Awards which highlights female talent in the UK.
"I am genuinely delighted to be one of the judges for this year's Soldiering on Awards. These awards are a fantastic way to recognise publicly those members of our military community who go above and beyond to help others."
Liz Brown
Head of NI Veterans' Support Office, Cobseo / RFCA NI
Lt Col (Ret'd) Liz Brown served for some 20 years in Germany, Canada, Bosnia and UK within MoD Headquarters, retiring in 2009. After a short break, she went back to work part time with the NI office of ABF The Soldiers' Charity for 7 years, before taking up a new post in April 2018 with Cobseo/RFCA NI as Head of the NI Veterans' Support Office with the core role of developing the capacity to deliver the Armed Forces Covenant in NI.
The NI Veterans' Support Office (NI VSO) is responsible for building capacity to deliver the Armed Forces Covenant in Northern Ireland and for providing support to veterans where the latter's needs are not met through statutory bodies and/or the charitable sector. The office has a nationally recognised mandate and delivery targets which are reported to the OVA and has formal, embedded links to the Veterans' Champions in each local authority in NI as well as Other Government Departments, other stakeholders and the third sector. The office works closely with that of the Veterans' Commissioner for NI.
Mark Miller
Business Development Director – UK Defence, GKN Aerospace
Mark is the UK Business Development Director for GKN Aerospace, responsible for the market growth strategy and capability investment in Defence. Prior to this, he was the Vice President for UK Industry with Rolls-Royce Defence.
Mark served in the Army, as an engineer in REME, in many regions and conflict areas. He had full career from private soldier to commissioned officer.
"The awards recognise entreprenuers who follow their dream of business ownership on leaving the Armed Forces, some in face of adversity. They are an incredible advertisement for the adaptability and resilience of the AF community and I am proud to be associated with them."
Mark Ormrod MBE
Former Royal Marine, Invictus Games athlete, author and motivational speaker
In the early hours of Christmas Eve 2007, Royal Marines Commando Mark Ormrod was out on a routine foot patrol in the Helmand Province of Afghanistan when he stepped on and triggered an Improvised Explosive Device. He woke up three days later in the UK in Selly Oak Hospital, Birmingham with both legs amputated above the knee and his right arm amputated above the elbow. He was the UK's first triple amputee to survive the Afghanistan conflict.
During his recovery the doctors told him that he'd never walk again and that he should prepare himself for the rest of his life in a wheelchair but he has gone on to prove the doctors wrong, having lived his life as a full time prosthetics user without the use of a wheelchair since June 2009.
Today, Mark is an internationally acclaimed motivational speaker, a peak performance coach, and the author of the award winning auto-biography Man Down. He has turned his personal tragedy into an ongoing story of personal success and is now committed to helping others who may have suffered setbacks or feel they are not yet achieving their maximum potential to take charge of their lives, unleash their personal power and live a life with #NoLimits.
Mike Harwood
Military Mutual
Mike Harwood retired from regular duty in the British armed forces in July 2012 after 34 years' service. In his last appointment, he headed the British Defence Staff in the United States. Based in the British Embassy, Washington DC, his responsibilities covered all aspects of Defence issues and international relationships, the care of hundreds of UK military personnel and civil servants based across the United States, and included representing the UK in the United Nations' Military Staff Committee in New York. His cherished days of flying a Harrier at night, using night-vision goggles and infra-red sensors, are long gone but replaced by the equally captivating volunteer task of flying Air Cadets in the Grob Tutor.
His experience from policy to strategy to tactics and the leadership of people has provided the foundations on which to write, teach and engage with businesses, organizations and educational establishments throughout the world. Whether as a Senior Associate Fellow with Whitehall-based think-tank RUSI or as an independent contributor, he remains dedicated to a greater shared understanding of national security in the round and getting the best from and for people.
He is also on the Board of Directors of The Military Mutual1 with long-time respected colleagues from the Royal Navy and British Army. Home is the historic city of Bath, with just Cheryl (his wife since 1981) to keep him in order, whilst both grown-up daughters stay emotionally close but geographically distant as they pursue their own fascinating work and family lives in Berlin and New Zealand.2
"The Soldiering On Awards provides inspirational evidence for what happens when people align talent, a belief in service to others rather than self, relentless determination and a catalyst for action rather than observation."
Neil Jackson
Chief Executive Officer, MoD Defence Relationship Management, Ministry of Defence
Jacko spent 23 years in the Army deploying around the globe on operations, jumping out of perfectly serviceable aircraft and playing rugby. Since leaving, and having cut his commercial teeth on some challenging MoD contracts, he has focused on following a career path that continues to serve the Armed Forces community.
He is currently the Chief Executive Officer of the MoD's Defence Relationship Management responsible for delivering the employer and stakeholder engagement strands of the Armed Forces Covenant and the Defence Employer Recognition Scheme. Jacko is also a volunteer 'Greyshirt' with the international disaster relief organisation, Team Rubicon.
"I support the Soldiering On Awards because they shine a light on people who deserve recognition for everything they do to support the Armed Forces community and I thank them all."
Nick Wood MSc FHEA
Education and Development Lead (Military Culture & Transition), York St John University
Nick, who served in the Royal Navy, developed The Military Human: Understanding Military Culture and Transition training, to enable community-based staff and practitioners to understand military lifestyle, culture and transition to civilian life. The independently evaluated training has been delivered to over 30 organisations including staff from Local Authorities, MOD, CJS, HEE, NHS Veterans TIL and NHS Trusts across England and Wales with nearly 3000 staff trained. YSJU students receive lectures to provide the military understanding skills for use in their future careers. 
Nick sits on numerous NHS, Council and COBSEO steering groups and was a SOA finalist in 2018.
"I support the Awards as they provide the opportunity to celebrate the individuals and teams who daily and selflessly commit their time, passion and efforts supporting our Armed Forces Community."
Nikki Markham
Director, Battling On CiC. Soldiering On Innovation Award Winner 2016.
Soldiering On Family Values Award Winner 2018
Nikki Markham established Battling On, a Community Interest Company, in 2012 to provide wrap around care, support and training to Veterans. Battling On has gone on to become a multi-award winning organisation that won the Queen's Award for Voluntary Services in 2016.
"Over the years I have seen first-hand the impact the Soldiering On Awards have had, not only to the individual winners but their organisations and their local communities, bringing a deep sense of pride and achievement."
Rachel Kay
Learning Director, Capita
Rachel Kay started her career in Learning with Defence contractor Thales, starting her career in the management training team and then progressing through the organisation, over a 20 year period, where her final position was Managing Director for Thales Learning & Development. In 2018 Rachel joined Capita Learning where she now holds the position of Learning Director. Rachel's expertise is in end to end Learning Services, supporting clients through the phases of learning transformation to deliver robust outcomes which support improved organisational performance and capability assurance.
Her team is responsible for the design and delivery of learning programmes across Capita Learning cleint base, both in the public and private sectors. Recently Rachel was part of the solutions design team for project Selborne, the Royal Navy's Learning transformation contract and continues to be involved in the roll-out of the Modernisation workstreams . A Fellow of the Learning Performance Institute (LPI), Rachel is passionate about all areas of learning specifically around L&D effectiveness and the role is plays in supporting performance.
Rachel also holds a Non-Executive Director position with BCS, Institute of IT and is a school Governor with an Independent girls school in Sussex, where she supports the STEM agenda within the school. Both of these roles support her passion for all things 'learning'.
Ray Lock
Chief Executive, Forces in Mind Trust
Ray Lock has been Chief Executive of Forces in Mind Trust since 2012 following a 35-year career in the Royal Air Force. He founded the Working Together award.
.
"Improving collaboration across the military charities sector is our key goal.  At Forces in Mind Trust we're delighted to support Soldiering on Awards in recognizing those who inspire successful working together."
Sarah Woodward
Commercial Marketing Manager, Pets at Home
Sarah has been involved with the Soldiering On Awards for four years in her role as Commercial Marketing Manager at Pets at Home.
Her role focuses on managing partnerships between Pets at Home, its supplier brands, its own private brands and its linked charities. Sarah also manages access of these to its Very Important Pets Loyalty Club. The club has over 7 million members and celebrates the unique bond between owners and their pets, a perfect setting to support the Animal Partnership Award.
Sarah joined Pets at Home in 2014, bringing 15 years' experience in sales and marketing to the role. Her previous roles were working for global FMCG food manufacturing companies as well as UK based medical suppliers for the NHS and MoD.
"Pets at Home is proud to sponsor the Animal Partnership Category in testimony to the positive impact pets have had on the lives of their exceptional owners and the wider veteran community that they have helped. Knowing how these pets and animals influence lives so positively, it's perfect for us to be involved. Pets at Home celebrates the special bond between pets and their owners. We understand how important and influential a pet can be on an owner's life as a valued member of the family."
Vicki Gosling
CEO, GB Snowsports
Victoria is the CEO for GB Snowsport, Custodian for the Rugby Centurions, a Strategic Advisor to the UK Invictus Games Delegation, reviews the newspapers for the BBC and is an inspirational speaker.
Victoria has had an outstanding career to date, including being the CEO for Invictus Games 2016, the military Exec lead for the Games in 2014 and serving 21 years in the Royal Air Force culminating with the prestigious rank of Group Captain. Her achievements have been recognised nationally through the Awards of MBE (2004) and OBE (2014).