2022 Independent Judging Panel

Perhaps this year more than ever, with the nation emerging from Covid-19 restrictions, it was truly heartwarming to see so very many people stepping up to recognise the achievements of others within the Armed Forces Community.
Nominations for the 2022 Soldiering On Awards arrived in incredible numbers, telling the stories of remarkable individuals and extraordinary organisations.
To ensure each nomination is judged fairly, a stringent process is in place, and this is executed by two separate groups: the Category Judges and the Independent Judging Panel. Full details of the Soldiering On Awards judging process can be found here.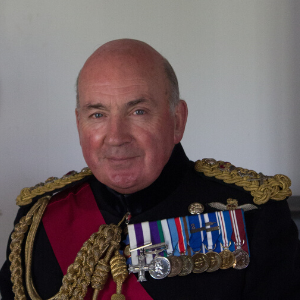 General the Lord Dannatt GCB CBE MC DL
Co-chair of Judges, Soldiering On Awards
Richard Dannatt was a soldier for forty years, concluding his military career as Chief of the General Staff – the professional head of the British Army. Since retiring from active duty in 2009, he was Constable of the Tower of London until July 2016 and, in 2011, he became an independent member of the House of Lords. He is a Deputy Lieutenant for both Greater London and Norfolk.
Lord Dannatt is a frequent commentator on defence and security issues in the media, and he is also on several boards in the private and charitable sectors. He holds a number of other appointments including President of Help for Heroes, and is a Trustee of the Normandy Memorial Trust, which is putting a national memorial in Normandy to mark the 75th anniversary of D Day.
He published his autobiography: "Leading from the Front" in 2010, with a second book: "Boots on the Ground – Britain and her Army since 1945" in October 2016.
Debra Allcock-Tyler
CEO of The Directory of Social Change
Debra is Soldiering On Awards Co-chair of Judges a position she shares with Lord Dannatt.  She has been the Chief Executive of the Directory of Social Change (DSC) since 2001. DSC exists to support charities to serve their communities and their causes and reaches around 15,000 charities a year through its work. She is a Trustee of In-Kind Direct, a Trustee of the Berkshire Community Foundation,  an AAF (Africa Advocacy Foundation) Ambassador for Women and Girls at risk of, or affected by, FGM and other harmful practices and, until very recently, was the Vice Chair of Governors of White Knights Primary School. She was the founder Chair of the Small Charities Coalition. She was a member of the Charity Commission's SORP Committee for 7 years.
Debra is particularly proud of her 15 years as a voluntary Trade Union Officer and the year she spent working with Youth at Risk. She is a mentor to a number of CEOs and Chairs of Trustee Boards. Debra is a renowned authority in the field of leadership and governance in civil society, and an internationally published author.
Anne-Marie Piper
Senior Partner Farrer & Co
Anne-Marie Piper is recognised as a leading expert in charity law. She has built a formidable reputation for her work on complex mergers and regulatory cases, as well as playing a defining role in establishing charity law as a specialist legal discipline. She combines her client practice with the role of Senior Partner at Farrer & Co.
Neil Jackson
Chief Executive Officer, MoD Defence Relationship Management, Ministry of Defence
Jacko spent 23 years in the Army deploying around the globe on operations, jumping out of perfectly serviceable aircraft and playing rugby. Since leaving, and having cut his commercial teeth on some challenging MoD contracts, he has focused on following a career path that continues to serve the Armed Forces community.
He is currently the Chief Executive Officer of the MoD's Defence Relationship Management responsible for delivering the employer and stakeholder engagement strands of the Armed Forces Covenant and the Defence Employer Recognition Scheme. Jacko is also a volunteer 'Greyshirt' with the international disaster relief organisation, Team Rubicon.
"I support the Soldiering On Awards because they shine a light on people who deserve recognition for everything they do to support the Armed Forces community and I thank them all."
David Richmond CBE
Independent Veterans Advisor and Vice Chair of the Veterans Advisory Board
David Richmond spent 26 years as an infantry officer and was medically discharged after being seriously wounded in Afghanistan while Commanding Officer of 5 SCOTS. He joined Help for Heroes as their first Recovery Director in 2012 and created their recovery services from scratch. Leaving Help for Heroes in 2017 he started his own consultancy, which he left when he was invited to become the first and interim Director of the Office for Veterans Affairs in the Cabinet Office. He left the OVA in April 2021 and is now the Government's first Independent Veterans Advisor and Vice Chair of the Veterans Advisory Board.
"It's a privilege to be involved in the Soldiering On Awards which celebrates the fantastic work done by individuals and organisations big and small in support of the Armed Forces Community across the country every day."
Jessie Owen
Director, Office for Veterans' Affairs
Jessie Owen is Director of the Office for Veterans' Affairs in the Cabinet Office, a role she took up in April 2021. Prior to this she was a Deputy Director in the government's COVID Taskforce and has broad experience working across government.
She has most recently worked on a range of cross-government priorities in national security policy and strategy, including developing legislation, building international partnerships and leading external communications.
"It is a privilege to be judging this year's Soldiering On Awards and seeing the wealth of talent and excellence that our veteran community has to offer. The Awards go to the heart of what the Office for Veterans' Affairs are trying to achieve in championing our veterans and showcasing their contributions".
Helen Helliwell
Director, Armed Forces People Policy. Ministry of Defence
Helen is the Director for Armed Forces People Policy in the Ministry of Defence. The portfolio's aim is to attract, retain and then transition well members of the Armed Forces by providing a modern offer across accommodation; remuneration; modern terms and conditions of service; health, wellbeing and welfare; the Service Justice system and implementation of the Armed Forces Covenant across serving people, their families and Veterans.  
Helen is also the Chair of the Armed Forces Covenant Trust Fund which receives £10m of funding each year to support our Armed Forces Community. 
"It is inspiring to be involved and see the many ways that serving and former serving members of the Armed Forces, and their families, make such significant contributions to wider society."
Brigadier (Retd) Robin Simpson
Professor of Military Primary Healthcare and Veterans Health, University of Chester
Brigadier (Retd) Robin Simpson left the Army in Jan 2020 after 35 years of service as a military General Practitioner (GP). His last appointment was as the Postgraduate Dean of the Defence Medical Services. He now has a number of roles including as a GP in Hampton in Arden. He is a RAMC Colonel Commandant with a particular interest in supporting military medical research.
He is the RCGP Veterans Champion responsible for making NHS GPs more aware of veteran's health issues, promoting the Veterans Friendly GP Practice accreditation programme. He is the Professor of Military Primary Healthcare and Veterans Health University of Chester.
"Judging the SOA is a fantastic honour in support of the military community with nominees demonstrating incredible achievements and ambitions. Reading the citations always leaves me awestruck."
Martin Taylor
Co-Founder and Deputy CEO, Redwood Technologies Group
Martin Taylor is the Co-Founder and Deputy CEO of Redwood Technologies Group, a leading global communications technology provider. Martin's responsibilities include the business's fast-growing healthcare and public sector practice.
A pioneer in cloud communications, Martin has been active in growing his business group around the world, since setting up its first company in the UK at the age of 22. Describing himself as a leading armchair military historian, Martin is a regular guest lecturer on strategy and entrepreneurship at the business school of King's College London, his alma mater.
"As a long-time supporter of Soldiering On, I am delighted to join the judging panel once again. Every year I find myself amazed and humbled by the nominees' commitment to their endeavours, often against all odds. I am looking forward to celebrating more inspiring examples of strength and selflessness in the 2022 Soldiering On Awards."
General Nick was most recently Deputy Chief of the General Staff, the Army's Principal Personnel Officer, and he also led on strategic planning and programming, performance management and international relations. He was the Army Champion for safety, diversity and inclusion, and for the LGBT+ community.
During a forty year military career, he witnessed how the Army and Defence accommodated change both in peace and on operations. He saw service in Bosnia and Afghanistan and held staff appointments in the Ministry of Defence at every rank from Major to Major General, where his focus was on the higher management of defence.  In the latter stages of his service, he was Master of Signals, Colonel Commandant of the Brigade of Gurkhas, and Chair of the Gurkha Welfare Trust. His is currently Chairman of Godolphin School in Salisbury and a Board level strategic advisor. He remains an avid gardener and a keen canoeist, paddling with enthusiasm but no real technique.
Simon Brown
Blind Veterans UK
Simon Brown was a corporal in the Royal Electrical and Mechanical Engineers in Iraq when he sustained facial injuries during a rescue mission in Basra.
On the day of his injury, Simon had successfully rescued six of his colleagues whose vehicle had broken down. As he was withdrawing from the area, he was hit by sniper fire. A bullet entered his left cheek and exited through his right cheek, shattering both cheekbones, destroying his left eye and severely damaging his right eye.
Simon's colleagues rushed him to emergency treatment at nearby Basra Palace, where he was given a lifesaving tracheotomy to let him breathe. Then he was airlifted by helicopter to the base hospital where he had the first of many operations to rebuild his face. A day later he was transferred back home for further treatment and rehabilitation at the UK's Selly Oak hospital. His cheekbones and nose were reconstructed using titanium, his jaw broken and remoulded and a prosthetic eye fitted.
Simon's first visit to Blind Veterans UK was to the Sheffield centre for training where he received a great deal of practical support. This included a rehabilitation programme to help him adjust to sight loss and go on to live independently.
WO1 Ian Wilson
2nd Sea Lord Warrant Officer
Warrant Officer 1 Ian Wilson joined the Royal Navy in 1988 at HMS Raleigh.  Joining as a Junior Writer he completed Part 3 training and was assigned to his first job in 1989 at Commander in Chief Fleet in the Joint Headquarters at Northwood.   From here he joined his first ship HMS SIRIUS a Leander Class Frigate.  Other posting have included; Successful deployments on HMS SHEFFIELD to the Middle East where he gained promotion on leaving to Petty Officer, Africa on HMS CORNWALL where he was part of the humanitarian aid team in support of the operations in Sierra Leone and HMS WESTMINSTER as the Departmental Co-ordinator, Ships Office Manager and Officer of the Day where he contributed to Defence Diplomacy in the Far East. He was also the Pay Office Manager at JSU Northwood during the pilot stages of the new Joint Service Pay Administration (JPA) system and has had the pleasure of serving in Oman on Loan Service. 
Promoted to Warrant Officer in 2007 he was initially appointed to Career Management in Director Naval Personnel where he worked within the Logistical and Medical drafting section. Following completion of his Naval Warrant Officer staff course at Britannia Royal Naval College in Dartmouth, he spent 7 months out at United States Central Command (US CENTCOM) working with coalition forces in the planning phases of operations both in Iraq and Afghanistan.  He returned to complete a tour as the office manager of the overseas pay and movement's cell at HMS NELSON.  Wishing to pursue new challenges he moved away from core specialist duties to work with the Joint Force Harrier at RAF COTTESMORE as the Quality Manager and Senior Engineering Maintenance System Coordinator in a predominately Engineering world.  During this tour, he also completed his Joint Service Warrant Officer Course (JSWOC) at Shrivenham.   Following successful interview in Nov 09 and attendance on the Higher Warrant Officer Staff Course (HWOC) at Shrivenham, Warrant Officer 1 Wilson was appointed as the Chief of Defence Staffs (CDS), Staff Officer in Jul 10. This allowed a unique insight into Ministerial and Military strategic direction during his time in this job.
From here he was assigned to HMS ILLUSTRIOUS as the last Executive Warrant Officer in Jan 2013.  During this time, he was privileged to be part of the team effort in providing humanitarian Support to the Philippines under OP PATWIN and see the ship through to its final decommissioning in Dec 14.  He was also awarded the Meritorious Service Medal during this period.  He followed this sea assignment to be employed as the WO1 N1 Liaison Officer in Northwood Headquarters acting as the N1 conscience within the Operational space on behalf of COMOPS and PCAP. During this assignment he also attended and passed the Intermediate Command Staff Course (Maritime) at Shrivenham.  His last assignment saw him return to CDS Outer office in Main Building prior to interview and selection as 2SLWO. 
Married to Lisa for 21 years, with one child, Emilie aged 12; their family home is in Sleaford Lincolnshire.  Ian is a keen sports man, with a love for football.  Other hobbies include cooking, gardening and being the Royal Navy Boxing Association Treasurer.