2023 Independent Judging Panel

To ensure each nomination is judged fairly, a stringent process is in place, and this is executed by two separate groups: the Category Judges and the Independent Judging Panel. Full details of the Soldiering On Awards judging process can be found here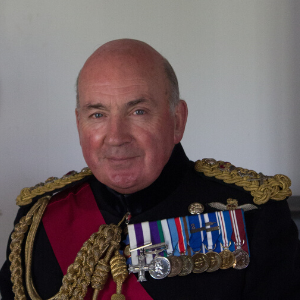 General the Lord Dannatt GCB CBE MC DL
Co-chair of Judges, Soldiering On Awards
Richard Dannatt was a soldier for forty years concluding his military career as Chief of the General Staff – the professional head of the British Army.  Since retiring from active duty in 2009, he was Constable of the Tower of London until July 2016. In 2011 he became an independent member of the House of Lords and is a member of the Joint Committee on the National Security Strategy.  He is a frequent commentator on defence and security issues in the media and columnist for The Daily Telegraph.  He is passionate about welfare issues relating to both serving and veteran members of the Armed Forces.  In 2007, he co-founded Help for Heroes and is closely involved with several other military charities. 
Lord Dannatt has wide experience at Board level in the private, public and charitable sectors.  Currently he is Chair of the National Emergencies Trust and of the Normandy Memorial Trust and on the International Advisory Board of the defence company Teledyne/FLIR and previously acted in a similar capacity for the French/Dutch company, Photonis.  He is a former chairman of the Royal Armouries and of Cadence Consulting, and a former Trustee of Historic Royal Palaces and of the Windsor Leadership Trust. 
Lord Dannatt divides his time between London and his family home in Norfolk where he runs the family arable farm.  He chairs the Norfolk Strategic Flooding Alliance, is a past President of the Royal Norfolk Agricultural Association and is President of the Norfolk Churches Trust, YMCA Norfolk and Veterans Norfolk. His wife, Philippa, was appointed Lord-Lieutenant of Norfolk in 2019. He is a Deputy Lieutenant of both Greater London and Norfolk. He published his autobiography: "Leading from the Front" in 2010, and a second book: "Boots on the Ground – Britain and her Army since 1945" in October 2016. His third book: "A Cautionary Tale – Britain and her Army, 1918 – 1940" is due to be published in October 2023.  
"The Soldiering On Awards call attention to the wonderful things people in the Armed Forces community are doing and how they hope to make society better for us all. Their success and achievement act as inspiration for others as well as affording them a moment of reflection and congratulation. 
 
The awards attract an outstanding number and calibre of nominations and each year the members of the judging panel are humbled by their stories and have the unenviable task of selecting finalists for each category." 
Debra Allcock-Tyler
CEO of The Directory of Social Change
Debra is Soldiering On Awards Co-chair of Judges a position she shares with Lord Dannatt.  She has been the Chief Executive of the Directory of Social Change (DSC)since 2001. DSC exists to support charities to serve their communities and their causes and reaches around 15,000 charities a year through its work. She is a Trustee of In-Kind Direct, a Trustee of the Berkshire Community Foundation,  an AAF (Africa Advocacy Foundation) Ambassador for Women and Girls at risk of, or affected by, FGM and other harmful practices and, until very recently, was the Vice Chair of Governors of White Knights Primary School. She was the founder Chair of the Small Charities Coalition. She was a member of the Charity Commission's SORP Committee for 7 years. 
Debra is particularly proud of her 15 years as a voluntary Trade Union Officer and the year she spent working with Youth at Risk. She is a mentor to a number of CEOs and Chairs of Trustee Boards. Debra is a renowned authority in the field of leadership and governance in civil society, and an internationally published author. 
"It's one of the greatest honours, and hardest jobs, to judge the winners of these awards.  The nominations are always so powerful and inspirational and choosing someone out of a field of so many amazing people and organisations is not easy!  But the result is a wonderful celebration event where we can share with the world the brilliant work of our military community.  Last year I had the honour of hosting my mum as my guest at the awards, a long serving military wife, daughter, sister and mother and it just reminded me that our community consists of so much more than those serving or veterans, but the wider family that supports them.  That's what makes these awards so special." 
Julie Baker
Head of Enterprise and Climate Engagement and Partnerships Commercial & Institutional Banking NatWest Group
Julie Baker is Head of Enterprise and Climate Engagement and Partnerships at NatWest, working with external strategic partners from both the Private and Public Sector who are valued supporters of entrepreneurs in the UK.  Julie's primary focus is to help those that have traditionally faced the highest barriers to entry including 'Female Founders', and' Ethnic Minority Business' communities.  With a 40 year career in the world of Banking Julie has gained significant knowledge from a variety of leadership roles.  Julie presently has responsibility for the Bank's multi award winning Women in Business program and the Rose Review intervention activity on behalf of Alison Rose. 
Julie is an ardent supporter of business expansion, job creation and economic growth and is seen as an external influencer who sits on the board of the EM3 Local Enterprise Partnership and is Chair of the Access to Finance Group at the APPG for Women in Enterprise.  Julie is passionate about supporting the next generation of Entrepreneurs and Future leaders through mentoring opportunities and valuable connections, an inspirational role model who is passionate about helping others succeed.
"NatWest is honoured to be supporting the 2023 Soldering On Awards in recognising the outstanding and inspirational achievements of the UK Armed Forces Community." 
Neil 'Jacko' Jackson
Director, Defence Relationship Management
Jacko served as a senior Army officer completing operational tours around the world and postings in the UK MoD, Army Headquarters, the UN and NATO. He has since focussed commercially on executive level stakeholder management, refining customer service delivery models and business process outsourcing including as Operations Director for a complex recruiting programme in partnership with the MoD.  
He was appointed as the Director of DRM in 2019. DRM works with employers and organisations across the UK to develop mutually beneficial partnerships that support the Armed Forces community of Reservists, Service Leavers, Veterans, Cadet Force Adult Volunteers, the Cadet Movement, the Wounded, Injured & Sick and military spouses & partners. The Armed Forces Covenant and the Employer Recognition Scheme (delivered by DRM) are key to this partnership. Jacko was recently awarded Chartered Fellowship of the CIPD. 
"I support the Soldiering On Awards because they shine a light on people who deserve recognition for everything they do to support the Armed Forces community and I thank them all." 
David Richmond CBE
Independent Veterans Advisor
David Richmond spent 26 years as an infantry officer and was medically discharged after being seriously wounded in Afghanistan while Commanding Officer of 5 SCOTS. He joined Help for Heroes as their first Recovery Director in 2012 and created their recovery services from scratch. Leaving Help for Heroes in 2017 he started his own consultancy, which he left when he was invited to become the first and interim Director of the Office for Veterans Affairs in the Cabinet Office. He left the OVA in April 2021 and is now the Government's first Independent Veterans Advisor. 
"Every year I am amazed by the extraordinary work done by members of the Armed Forces Community and support organisations across the UK and I am delighted to be able to play a small part in recognising and celebrating their achievements." 
Jessie Owen
Director, Office for Veterans' Affairs
Jessie Owen is Director of the Office for Veterans' Affairs in the Cabinet Office, a role she took up in April 2021. Prior to this she was a Deputy Director in the government's COVID Taskforce and has broad experience working across government. 
She has most recently worked on a range of cross-government priorities in national security policy and strategy, including developing legislation, building international partnerships and leading external communications. 
"It was a privilege to judge the Soldiering On Awards in 2022 and see first hand the amazing stories of courage, determination and generosity of all the veterans nominated. I am honoured to again be invited to join the judging panel this year and look forward to seeing the amazing talent and achievements that showcase just how much our veteran community can offer" 
Helen Helliwell
Director, Armed Forces People Policy. Ministry of Defence
Helen is the Director for Armed Forces People Policy in the Ministry of Defence. The portfolio develops and maintains strategies and policies that attract, retain, and sustain a sufficient, capable, and motivated Armed Forces through the provision of world class enabling people policies. These policy areas include health and wellbeing, welfare, accommodation, families and safeguarding, remuneration, and support to families and veterans through the Armed Forces Covenant. 
Helen is also the Chair of the Armed Forces Covenant Trust Fund which receives £10m of funding each year to support our Armed Forces Community.  
"It is inspiring to be involved and see the many ways that serving and former serving members of the Armed Forces, and their families, make such significant contributions to wider society." 
Brigadier (Retd) Robin Simpson
Professor of Military Primary Healthcare and Veterans Health, University of Chester
Brigadier (Retd) Robin Simpson left the Army in Jan 2020 after 35 years of service as a military General Practitioner (GP). His last appointment was as the Postgraduate Dean of the Defence Medical Services. He now has several roles including as a GP in Hampton in Arden. He is a the RAMC Colonel Commandant with a particular interest in supporting military medical research. 
He is the RCGP Veterans Champion responsible for making NHS GPs more aware of veteran's health issues, promoting the Veterans Friendly GP Practice accreditation programme. He is the Professor of Military Primary Healthcare and Veterans Health University of Chester. 
"This will be my third year as a judge for the SOA. It is always a privilege to hear of the incredible achievements of the military community and the support they give to our veterans." 
Martin Taylor
Co-Founder and Deputy CEO, Redwood Technologies Group
Martin Taylor is the Co-Founder and Deputy CEO of Redwood Technologies Group, a leading global communications technology provider. Martin's responsibilities include the business's fast-growing healthcare and public sector practice. 
A pioneer in cloud communications, Martin has been active in growing his business group around the world, since setting up its first company in the UK at the age of 22. Describing himself as a leading armchair military historian, Martin is a regular guest lecturer on strategy and entrepreneurship at the business school of King's College London, his alma mater.  
"The Soldiering On Awards are an important part of recognising the commitment and dedication of our Armed Forces community, and I am delighted to return as a judge this year. I look forward to learning about the inspirational stories of all the nominees and celebrating their endeavours of strength and selflessness in the 2023 Soldiering On Awards." 
General Nick was most recently Deputy Chief of the General Staff, the Army's Principal Personnel Officer, and he also led on strategic planning and programming, performance management and international relations. He was the Army Champion for safety, diversity and inclusion, and for the LGBT+ community. 
During a forty year military career, he witnessed how the Army and Defence accommodated change both in peace and on operations. He saw service in Bosnia and Afghanistan and held staff appointments in the Ministry of Defence at every rank from Major to Major General, where his focus was on the higher management of defence.  In the latter stages of his service, he was Master of Signals, Colonel Commandant of the Brigade of Gurkhas, and Chair of the Gurkha Welfare Trust. His is currently Chairman of Godolphin School in Salisbury and a Board level strategic advisor. He remains an avid gardener and a keen canoeist, paddling with enthusiasm but no real technique. 
"For me, the American predisposition to say "thank you for your Service" is an important part of recognition and reward. It makes a person, or an organisation, feel valued. It inspires. It incentivises. The Soldiering on Awards ceremony presents an opportunity for us to do something similar. It allows us to shine a spotlight on those individuals, or teams, who "go the extra mile" for their community. As a judge, it's a real privilege to add to the process, if only in a small way. Long may it last!"
Brigadier Karl Harris CBE
Student, Higher Command and Staff Course
Brigadier Karl Harris was commissioned into the Royal Regiment of Artillery in 1994. The next 10 years consisted of a variety of regimental posts, including troop commands, commanding the Army's Ethnic Minorities Recruiting Team, commando and military parachutist courses, service as an intelligence officer and Adjutant. 
He has been privileged to command at troop, sub-unit and unit levels in 26th Regiment Royal Artillery. On the staff he has fulfilled a range of roles, including formulating a strategy to improve Defence's organisational learning, and two tours in the UK's Permanent Joint Headquarters J3 Operations Division. 
He has also deployed in operational roles to Northern Ireland, Iraq (three tours), Afghanistan (three tours) and US Central Command. These included a year as the UK's Special Defence Adviser to the Ministry of Peshmerga Affairs, supporting the Kurdistan Regional Government's Peshmerga Reform Programme. Then a return to the region as Deputy Commanding General of Combined Joint Task Force Operation INHERENT RESOLVE, for which he was honoured to receive a US Legion of Merit Award. 
He has attended the Advanced and Higher Command and Staff Courses, is a member of the Royal College of Defence Studies, and has gained a Defence Studies Masters Degree, in addition to postgraduate qualifications in Security and Strategy, and Strategic Management and Leadership. 
Away from his principal roles, Brigadier Harris is extremely proud to have set up then led the British Army's Black Asian and Minority Ethnic Network for six years (now the Army Multicultural Network). He was honoured to be appointed CBE in the Late HM Queen Elizabeth II's 2022 Birthday Honours List and continues to support public, private, and charitable sector initiatives promoting social change. 
He is married, with two daughters at university and a teenage son. 
"I am extremely excited and humbled to join the Soldiering On Awards Independent Judging Panel. The awards are such a positive initiative, showcasing worthy nominees and winners that provide the best of examples to us all." 
Sarah Atherton MP
Member of Parliament for Wrexham
Sarah was elected in 2019 as the first ever Conservative MP for Wrexham, and the first Conservative woman to represent a Welsh constituency. Sarah sits on the Defence Select Committee and was previously the Parliamentary Private Secretary to the Wales Office and Parliamentary Private Secretary to the Foreign, Commonwealth and Development Office and the Government Equalities Office.
Sarah was Minister for Defence People, Veterans and Service Families at the Ministry of Defence between 20 September 2022 and 27 October 2022.
Before entering politics, Sarah served in the Intelligence Corps, then became a nurse and a social worker before starting her own micro-brewery business and becoming a community councillor. As the only sitting female MP with Regular military background, Sarah has an interest in women in the Armed Forces and female veterans. Sarah led the Defence Select Committee's inquiry into the experiences of women in the military, from recruitment to civilian life which reported in July 2021.
July 2022 marked a year since the report was published and the Ministry of Defence has taken on many of the report's recommendations and is committed to improving the experience for women in the Armed Forces. She is also the patron of UK Veterans charity Forward Assist, which includes Salute Her, the only tri-service female veterans charity in the UK. In May 2022, Sarah hosted female veterans in Parliament and spoke at the launch of Salute Her. In addition, she is the Parliamentary Patron for Conservative Friends of the Armed Forces.
'The Soldiering On Awards are an excellent opportunity to recognise the selfless commitment and devotion of our Armed Forces community. After attending myself last year, and I am honoured to have been invited to join the independent judging panel this year. It will be a privilege to witness the worthy nominees and hear of the incredible achievements of our military community, veterans and their families.'